We do not publish our guests E-mails because of spam treat, but if you want to contact them directly we can help.
Please note: Sasha is our tourism director, operation manager and main guide.
5-15 June 2016
I watched the weather forecast every day starting about 10 days before I came and it did not look good … lots snow (rain and temperature down about -25C (with wind chill) on the summit. Rushed out toweary new mitts and socks the day befor eleaving! Aspredicted, weather very mixedat the start but our summit day was perfect – sunny and not much wind and the view was stunning – jagged snowy mountains all around. Felt very specied to be upthere. The acclimatization worked well and I did not find it excessively arduous. Sasha was a great guide and most people were very friendly, though there was little English. The huts on Elbrus are on experience, especially the toilets … On retrning toTerskol summer had arrived and we had a lovely walk upan unspoiled beautiful valley nearby- was lovely to see this as them a in valleys are mostly full of un attractive developments.
Great experience and I'mover them oonat my achievement!
Alastair Govan (UK)
19-29 June 2016
Thank you for a great trip to Elbrus. You are a very good guide.
SveenAnneHide (Norway)
19-29 June 2016
Thanks for a great trip, Sasha!
Loved every day. Made me want to see more of Russia.
Thanks for getting met other summit.
Weseth Nina Karine (Norway)
19-29 June 2016
Thanks for a fantastic trip & summit. Very knowledge & entertainment guide (Jesus).
Kevin Trundle (Ireland)
19-29 June 2016
A great trip. It was opened my eyes to part of Russia I did not know existed. A great sense of achievement. Our guide was funny and insightful.
Thank you.
Neil Steven Matthews (UK)
19-29 June 2016
A great trip surrounded by spectaculars cenery and adventure. It was made even more special by our guide Sasha, who while informative on the local culture, also had us laughing all the way.
James Roy Hazelton (UK)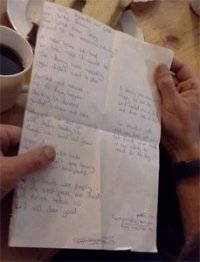 29.07.16
Scott Butler "The Mountain Calls"
The Mountain Calls
and we know not why
Twin peaks; snow capped
reaching for the sky.
more...
August 2015, north side
I truly enjoyed my climb up Elbrus with Sasha and his team. They combined mountaineering skills with educating us on Russian culture. Sasha was a great leader as he worked hard to get the most out of each individual and celebrated employees accomplishments regardless of whether they ultimately reached the summit.
Bruce Tepikian, USA
August 2015, northside
ItrulyenjoyedmytimeinRussiaandmyclimbupElbruswithSashaandhis team.
BenjaminCranwell, UK
Hakon +Reidum + Steinar
We arrived in MineralnyeVody airport and was well taken care of by Sasha. The whole trip he has looked after us and been a good source of information from Caucasus region.
We are very happy about the program and recommend it for others.
Bid thanks form Giergvolds, Norway
A well-organized trip start from beginning. The team was excellent and Sasha made it even more enjoyable. The trip challenging however, the completely guiding team made it possible OK and the food is just superb.
Thanks a million
BK
Well organized trip to Mt. Elbrus 10 – 20 of Aug, 2015. Good time for acclimatization. Well experienced guide.
Frederica, Norway
It is hard to imagine a better guide than Sasha for Elbrus.
Toni, Ireland
Fantastic trip. Couldn't have asked for a better guide. Sasha was awesome.
Michael, Australia
Exceptional guiding, great person to person communication and informative with regards to Lisray, coltore everything in the riantains.
Jenes, UK
I came to Russia to climb Mt. Elbrus but I left with much more. Not only did Sasha safely take me to the summit but he taught me lots about the country, the region, the culture and wildlife. He is incredibly knowledgeable and very friendly. I look forward to going on another adventure with him soon.
Alex
From the pick-up at the airport to the summit of Elbrus, the trip was an experience to remember!
Sasha provided great insights into the local environment and people, and guided us safely to our ultimate goal – the ascent o Elbrus.
Chis – Canada
I thoroughly enjoyed my trip to the Mt. Elbrus region culminated in the successful summit of Mt. Elbrus! Sasha is an excellent guide with outstanding knowledge of the mountain and local area. Thoroughly recommended.
Chris – UK
August 2013
Sasha and his guides and porters are fantastic. It's not easy to keep a group with varying skills together, especially on the very difficult North Side. This is not an easy climb, you need to be fir, walk long hours each day and carry a lot of your own gear. The North side is very steep with few flat areas to recover. It is in no way easy and weather can change for the worse quickly. It is a challenge and very beautiful take it seriously, this is not Kilimanjaro! A lifetime experience!
Lian Oliver, South Africa
July 2013
A fantastic trip! The ascent of Mount Elbrus was exiting and challenging. Sasha was excellent guide. The food throughout the expedition was great. I would highly recommend this trip to any adventurous person.
Clair Wilson, Great Britain
July 2013
Very good trip! Fantastic days in the region!. All of us made the summit with good weather. Sasha gave us great information about history and culture as well as got us to the top. However, good for everyone planning to travel to the Elbrus summit is to pack warmer than expected. Can get very cold.
Very nice food and nice second guide that could help us if one of us didn't make it all the way to the top, or other things that came up.
Also nice that we got to rest before the summit. Then we had a lot of energy to get to the top. Keep it positive and focus on the solutions.
Peter and Miriam, Sweden
June 2013
Coming to Russia was da daunting prospect for someones who's gasp of Russian extend as far as "Oa". Fortunately ur guides fro Adventure Alternative were very competent and were able to effortlessly navigate the wen of contact and facilities required to make our summit of Mt Elbrus a success. It would have been a very different trip without them.
Overall a fantastic experience.
Tony Broadfoot, Australia
June 2013
It was my first time in Russia and the first time I will have climbed over so high. The support from Sasha was fantastic. He was incredibly knowledgeable and who always handy to help and show his knowledge. The scenery on the summit day were incredible. I would have no hesitation in recommending Sasha and AA anyone.
Thank you for the experience.
Sebastian Andreas Saumarez Soukup, UK
June 2013
Sasha,
Many tanks for a wonderful expedition. You did an excellent job to organize us so well and to get everybody to the top of Mt Elbrus.
If was a trip to remember. Your reputation amongst the local people and guides is well deserved. I hope to drink vodka with you again, my friend.
Richard Anthony Wilson UK
June 2013
Dear Sasha,
Thank you so much for a fantastic trip. You and Sasha 2 could not be any better and I don't think I would have made it to the top with anyone else. I can't believe how quickly you managed to organize everything when we changed the plans.
You kept us entertained with your daily briefs, jokes and stories. I have had an amazing time and will remember it forever (apart from the vodka).
Love,
Lucy Gemma Murphy, UK
June 2013
Our journey to Mt Elbrus has been fantastic journey through beautiful nature in the valley. The highlight when we all summit to Mt Elbrus highest point. The mountain range and view was spectacular. This was achieved through excellent guidance by our professional guides. Hospitality throughout the journey is unforgettable. Thanks to Sasha and the guides for making our dream alive and unforgettable.
On behalf of the whole team.
T. Offedel and Viggo Petersen, Norway
June 2013
Family Hellesto had an amazing trip to the Elbrus.
Excellent guides helped us to summit.
We have learned many new things and used to many good stories from Sasha. He is like a living library.
We wish you all the best on your next trips to the summit.
Ronny Hellesto, Grete Hellesto and Trygve Hellesto, Norway
P.S. Foo was excellent!
June 2013
Amazing trip.
Little bit cold and warm excellent guide with a lot of funny histories.
Best wished,
Jan Petta Hartinussen, Norway
June 2013
Sasha, many thans for an wonderful journey in Russia and with your excellent supervisory to help us make the summit. Memories that will live with us for life. Also all we learned on the trip for your genuine interest in wildlife and nature at the Elbrus region.
Much appreciated is your patience and friendship throughout the journey.
Please take care Sash and give our best regards to your fantastic guides, Sasha, Johnny, and Yuri.
Stay in touch, and if there is anything we can help with, please let me know. It will be a pleasure.
Jeffrey Stavaneger, Norway
Group 1. 8th – 18 June, 2012

Thank you so much – it have been a great time with Sash and our other guides.
Very friendly and they looked after us very well.
We wouldn't have summited Elbrus without their help.
Thanks a million.
Paul
Ireland

Great week, great friends & great guides.
Thanks,
Frederik
Norway

Thank you so much for incredible week. Beautiful trip with strong and clever guides.
Jane
Norway

Sasha – Thank you so much for wonderful experience in Elbrus! You are a great guide (and History and Nature teacher too!).
Cheers,
Shauna
Ireland

Thank you for wonderful trip. Good guiding and excellent food both in Hotel Nakra and mountain huts.
Best regards,
Gaute
Norway

Thank you for a very nice trip, Sasha. Everything was very well organized and we had a great time. The food was very good. And a great thanks to the guides for helping us with everything we needed.
Johanna and Sirie
Norway

Thank you so much for such an amazing trip. The people were amazing, the food was great and the mountain was incredible.
Remember three rules of climbing:
1. Do not fool
2. Do not fell
3. Look back
All the best
Jeremy Pont
Australia
Group 3

"Elbrus Kissing Expedition, 2012"
Thank you Sasha for this amazing climb of Mt Elbrus. You are a great guide and we are very pleased to have you as our guide. When we have been to the mountain, your experience and knowledge put us to the summit and not to forget THE SUMMIT KISS!!! The big reward for climb all the way up!!! Raisin is a great girl!!!
I think you agree I will say: kissing the cook was not so good…
Hope to see you again someday for a new expedition.
Tommy Rambol
Norway
Group 4.

Organization was very good. Hotel in Nakra: lower standard than expected.
Very good guiding!
Primitive huts. Missing a place to wash hands and face in hot water.
Could have been more cold drinks (juice) for breakfast.
Yogurt is also popular in Norway.
TOTALLY: very satisfied! We understand that it was very important to listen to your experience about clothing / shoes.
THANKS!!!
Martin
Norway

My first impression of you Sasha: smiling but superficial. But very soon you be a very nice and clever leader for us. You have a lot of experience and know much about other things you give to us. You give us extra bonus about flowers, birds and so on.
Your organization was the best from beginning.
Your guiding was top. It's your honor that everyone get to the top of Elbrus!!!
We would like to wash our hands in warm water all time.
We missing cold drinks to the breakfast, lunch and dinner. Juice could we have for all meals.
Total impression: We are very satisfied!!! Your guiding with your experience helped us to the top.
Thank you very much, Sasha!!!
We respect you more and more to more we knowing you for all things you have experience with you welcome to visit us!!!
Astrid Vik
Norway
Group 5.

Sasha, it's been some fantastic days in the Caucasus mountains.
Your knowledge and small jokes were great and made us all laugh.
You were always motivating and keeping the group together.
All the preparation and organization were excellent.
Your professional guiding skills made us all feel very safe.
You made the steps in deep snow so that we reached the summit on Aug 12th, 2012.
Dag Luno,
Norway

What a great Russian experience!
Perfect organization; transport, hotel, food was perfect, even high up the Mountain.
Sasha leaded our group with the perfect professional touch to bring us all so much close to our own individual goal. What a good symbol!
Surrounded by fantastic members (i.e. Sasha) the experience was not only mountaineer but also a humanitarian fantastic emotional journey.
An unforgettable Russian experience!
I strongly recommend Sash and would been on one of tour expeditions anytime.
J. Claude Amiet
Canada

Dear Sasha,
You are a very good guide. I never meet a guide like that.
You are very cool, calm and look after whole team. You are our guide that's why we all summit and back safely.
Your daughter very sweet and beautiful. I like her very much. She is just like a toy among us. Always remember you and your daughter. When I go to Mountain my eyes looking for you honesty everywhere.
With regards,
Premlata Agarwal
India
Group 7

We are indeed very satisfied with our stay in Caucasus and summiting Elbrus the first week of September, 2012. The acclimatization programme suited us very well, and the progress made us all able to summit Elbrus. Accommodation in hotel Nakra and huts en route to the summit was of good comfort, and the food was of good quality and contained the right vitamins helping us all the way to the top. Our guide Sasha was 100 % professional in all manners. Russian Adventure get the best rating and recommendation from our side.
Best regards,
Sindre Myhae
Ketil Refvik
Per Keonslevik
We're back from a fabulous trip to Elbrus and the top of the mountain. We had a really great experience with the Adventure Alternative team…
The guides – Sasha was a fountain of knowledge about the local area and was a very good guide that I trusted. It was particularly helpful to have his guidance as we had some very skilled mountaineers on our trip but he always ensured the hikes catered to all levels of hikers in our group. The Ukrainian guides Oksana & Igor were super too and you could tell they had a wealth of experience. We were both with Igor on summit night and he kept a great pace and kept us going when the weather closed in on us. He created a video of the trip which everybody loved.
On the mountain – We were told by Sasha that we were staying in the best huts up the mountain and we could see that for ourselves as they were very clean & warm. Everything was organized very well – moving the gear, the guides telling us about the plans ahead etc. All the rental equipment was of good quality and we felt comfortable that we knew about the route we were taking on summit night and the challenges.
The food – I can't say enough about how the healthy food that was prepared made all the difference to our trip. I was prepared to be slightly sick due to altitude & a different diet but our cook Gaila prepared the food to a very high standard and we were almost turning away the food there was so much of it and so good!
Moscow – Andrey is awesome! It was super to have him guiding us around Moscow and he had loads of info and knew all the best places to go. We've had a really good experience and want to thank you, and all the team in Russia, for your help.
June 2012 Shona F
I had the best time of my life. Did not just learned about the mountain though it was the meeting place, the knowledge of the guides very good, I never had even a small moment of doubt, I am very greatful – thank you to Sasha and the team.
August 2011, MONDE SITOLE
Thanks to Sasha, Oleg, Uri and Oksana for a memorable journey through the Caucasus mountains and Elbrus. They are some of the most lovely and friendly people that I have come across. I am very excited to visit again and make an attempt from the south face.
July 2011, RUDY DORMITTER
Elbrus is a place that every geologist should visit. A wide variety of rocks, interesting scenery and an active volcano all in spectacular part of Russia. In Sasha you have a guide with deep local knowledge and love of his country. His contribution to this trip is enormous.
July 2011, WHITELEY MARTIN
Thanks for a great trip – my 6th of the 7 summits. Summit day was long and hard, but fantastic to get to the top. A great team, good organization and good food. Many thanks again.
July 2011, ELLIS PETER
A huge thank you to Sasha. This expert team of Russian guides for helping me summit Elbrus from the North. Humor, great food and good decision making resulted in a successful expedition. Many thanks again.
July 2011, BROGAN MARK
I had a really great trip. Everything was well organized, the group and the guides were all really nice and helpful. I didn't reach the summit but it was a great experience for me and for future climbs.
July 2011, KELLY SHARON
This journey was very important to me for personal issues. I dreamt of summiting that gorgeous mountain. Hell, I did not! Huge disappointment. However, the people I net, the experience I went through will store in my memory for long. Sasha, Oksans and Igor – you are fantastic people, hard working, friendly, open-minded! Congratulations on your Professionalism and Responsibility, you did your best!
June 2011, GLONKE IWONA
Thank you all for such a memorable journey – Oxana for all the carbohydrates, Sasha for all the stories, and Igor for keeping us safe! Seriously unfortunate not to include enough summit days. Maybe I`ll be back one day to conquer your favorite mountain. Tanks a million.
June 2011, BUSH CHARLES
I have really enjoyed the whole Elbrus experience. The leadership was sound and related to the team. The North Face was tough and we were a little unlucky with the weather. This has happening to me before on Akonkagua, so I appreciate the difficulty it involved.
I found the trip challenging and whole trip leaving me with fond memories of mount Elbrus.
June 2011, MCCLURE ALAN
Very good trip North Face Rocks, so does Lenz. The journey as important, as the end. I`ll be back.
June 2011, TRUNDLE KEVIN
The lesson learned from this trip: there is more to life than the goal. The journey is where its at. Reach the summit in your head and you`ll be satisfied.
June 2011, POULAKIDAS DEAN
Dear Sasha
Many thanks for an unforsercble experience. Everything ran smoothly and we throushy enjoued our selles.Sashas experience a the mountain was invalvayle and we would hishly recommend you.
Many thanks again.
Tania and John. August, 2010.
Thank you Sasha for making our dream to climb Elbrus possible. You pushed us hard but in the end it was worth it. Thank you Yana and Tanya for the food and support. We really enjoyed our time in Russia and it was pleasure to climb with all of you!
Owen and Geraldine. August, 2010.
Thank you for making tea with milk possible everywhere we went! It was a pleasure to climb Mount Elbrus with you!
Scott and Mishelle. August, 2010.
"It`s Russia!" - Thanks Sasha for a great and successful trip, overall a brilliant experience.
Bryony. August, 2010.
Thank you Sasha for such a wonderful experience in Russia! I have enjoyed every minete.
Matthew. August, 2010.
Thank you Sasha for a most amazing life experience climbing Mt Elbrus. Your encouragement wonderful support made my dream possible. Sasha is a fantastic guide whom I can trust, has a great personality always a smile. Thank you so much Sasha.
Elischa, August, 2010.
Sasha thank you so much for making our dream to summit Elbrus possible. I was not always sure what were dosug Imings, it all became clear and fell into place on summit night. An experience Elle and I will never forget. Sasha you made it possible!!!
Ben, August, 2010.
Mark Rowan, UK, September 2006:
From the beginning of the trip, arriving in Moscow, the organization and prompt response to the never ending "Russia" factor was dealt with superity. Sasha particularly showed the patience of a saint and ensured we arrived safely for each part of our itinerary, while it was waiting for a chair loft pr negotiating passport control.
The local food was plentiful (always asking for extra) and tasting. In summary the trip was so well organized I would have believed that Sasha even has a word with Heaven to make the weather perfect too!
Enda, Ireland, September 2006:
Thank you for everything Sasha. The whole journey was amazing. A fascinating experience. Could not be have gotten to the summit without your help and knowledge. Always enjoyed listening to your stories. I am very jealous of your life. Thanks again for making everything easy for us. I wish you every success. And I hope we will meet again. Thank you.
James Haydock, UK, September 2006:
The expedition was expertly led and well planned. Sasha did a great job organizing this group and managing the logistics. He is well regarding by all the officials and workers in the hotels and on the mountain. We all successfully summated so the whole trip was a resounding success. Thank you!
Snorre, Norway, August 2006
Thanks fro being patient and helping me to the summit. Also a big thank for fixing all the small things so that out stay went smoothly. Greetings
Espen Bogen and Cathrine Gundersen, Norway, August 2006
Dear Sasha,
Thank you so much for great trip. the feeling we had standing on the summit was wonderful. You did a very good job as a guide and making this into a trip we will remember for the most our lofe. If you ever wish to come to Norway you must give us a call.
Thank you
Lee Morgan, USA, August, 2006
It takes a well planned and executed plan to get a lazy old man (me) to the trip за Mt-Elbrus. Sasha led a wonderful expedition of Irish, Welsh, Scotch, Norwegian and one American (me). An excellent plan, well done.
Thank you, Sasha.
Denis Mulhair, Longford, Ireland, August 2006
Good organization and effective acclimatization program led to very successful expedition. I wish you every success.
Many thanks

Gerard Thomas, Flaherty, Ireland, 31 August 2006
Dear Sasha,
Many thanks for organizing a wonderful trek to the summit of Elbrus. Your guidance was superb and your timing impeccable. It was a privilege to travel to such remote part of Russia with such a respected guide. I do hope we will travel together in the future… perhaps to Siberia or Northern Mongolia! You must meet us in Ireland in the near future. It would be a pleasure to return your most gracious hospitality.
Thousands thanks
David Denholm, UK, August 2006
Our trip well organised and everybody reached the top of Elbrus – 11 from 11! Everybody was on well mood. I'll advise my mountaineering friends to go on this trip.
Thanks
Jonathan Waugh, UK, August 2006:
We would have been lost without Sasha (quite literally in the blizzard on Elbrus). Sasha ensured food. Accommodation and buses were always available on time – we mean feet in Russia. Cheers!
Holly Keith, USA, August 2006:
Sasha is a GREAT man and GREAT guide and he tells a pretty good joke. I would follow him up (and safety down) any mountain. Thank you Sasha.
Kimberly Lange, USA, August 2006:
Sasha is an integral part of not only climbing Mt Elbrus but negwtafy Russia as well. This trip would not possible without him. He is most courteous. Kind $ thankful guide of all international trips I have climbed. When I come back, I will call Sasha first, until then blue skies and happy feet.
James Eugene Lalor, Ireland,
Jim Lalor, July 2006:
The trip lived up to my expectation. Sasha is a very professional guide, tolerant, patient and very safe. Olga did very well under testing conditions. The group bonded very well which helped to overall enjoyment of the expedition.
Colm Faulkner, Ireland, July 2006:
My first time walking and had a great trip. Would recommend company. Guides looked after people very well. Olga meatballs were very nice too.
Michael O'Connor, Ireland, July 2006:
Amazing. The walking has been great but tough – summit day was incredibly exhausting. The hotel in Terskol was fine and the local cafes satisfactory – although more variety in food would be welcome. If possible the basic nature huts were a bit of a shock. Sasha was very professional and facilitating overall a very positive experience to date.
Torgrim Haaberg, 27 July 2006:
Sasha is a guide who knows all about the Russian nature. A lot of experience and a lot of good humor. A pleasure to stay in his company.
Brigid Duggan, Ireland, July 2006:
Great trip – beautiful country – stupendous scenery! Many thanks to Sasha for making it so memorable!
Paul Mc Keagney, Ireland, July, 2006:
Thank you very much for helping me achieve one of the biggest challenges in my life. You showed great leadership by patience, understanding and helping us through. I hope to walk with you gain.
Liam Boyle, Ireland, July 2006:
My second trio so I knew what to expect. Walking was good, weather was great. First day acclimatization walk was quite tough. Sasha as last year was great. He is friendly and professional. Summit day was excellent.
Michael Keane, June 2006:
Sasha you are a good man, a good guide and a good friend. Hope to see you in Ireland some day.
May God bless you in your work.
Pat Holland, June 2006:
Dear Sasha,
Many thanks for all your help, you made our holiday in Russia memorable experience. You were so good through on many occasions. Without you we would not have had so good a holiday. Hope to meet you in Ireland sometime.
Michael Laffey, June 2006:
Many thanks Sasha for a wonderful climb on the Mountain and for all your help on this very lovely trip. You are a wonderful guide and person. Regards to your wife and six children. I will never forget the lovely times we had. Looking forward to meeting you again.
Tom Rea, June 2006:
Thank you very much. We would have been lost without your help, guidance and information.
Jerry Lalor, June 2006:
Thanks Sasha for all you have done, all I can say. If you ever come to Ireland you are very welcome to stay in my house.
Thank you, Sasha.
Tommy O'Connor, June 2006:
Thanks Sasha for your patience and help, look forward to meeting you again, hopefully in Ireland. Best regards.
Noel O'Meara, June 2006:
Dear Sasha,
Thanks for being a wonderful Father to us all. Thanks too for your patience and your interesting explanations of Russian life especially the phrase "It's Russia". I hope you can visit Ireland one day.
Good luck to you and your family.
Looren Woolham, June 2006:
Sasha was a very experienced and capable guide on Elbrus. He looked after me on the mountain, I was suffering from attitude illness, headaches and fatigue – he encouraged and motivated me to complete the climb (up and down) and for his help I am very grateful. I would travel with Sasha on any trip – he has a lovely personality and is very helpful.
P.S. Sasha you are very good at treating women, well better than Irish men!